7 Reasons to invest in a Smart Home System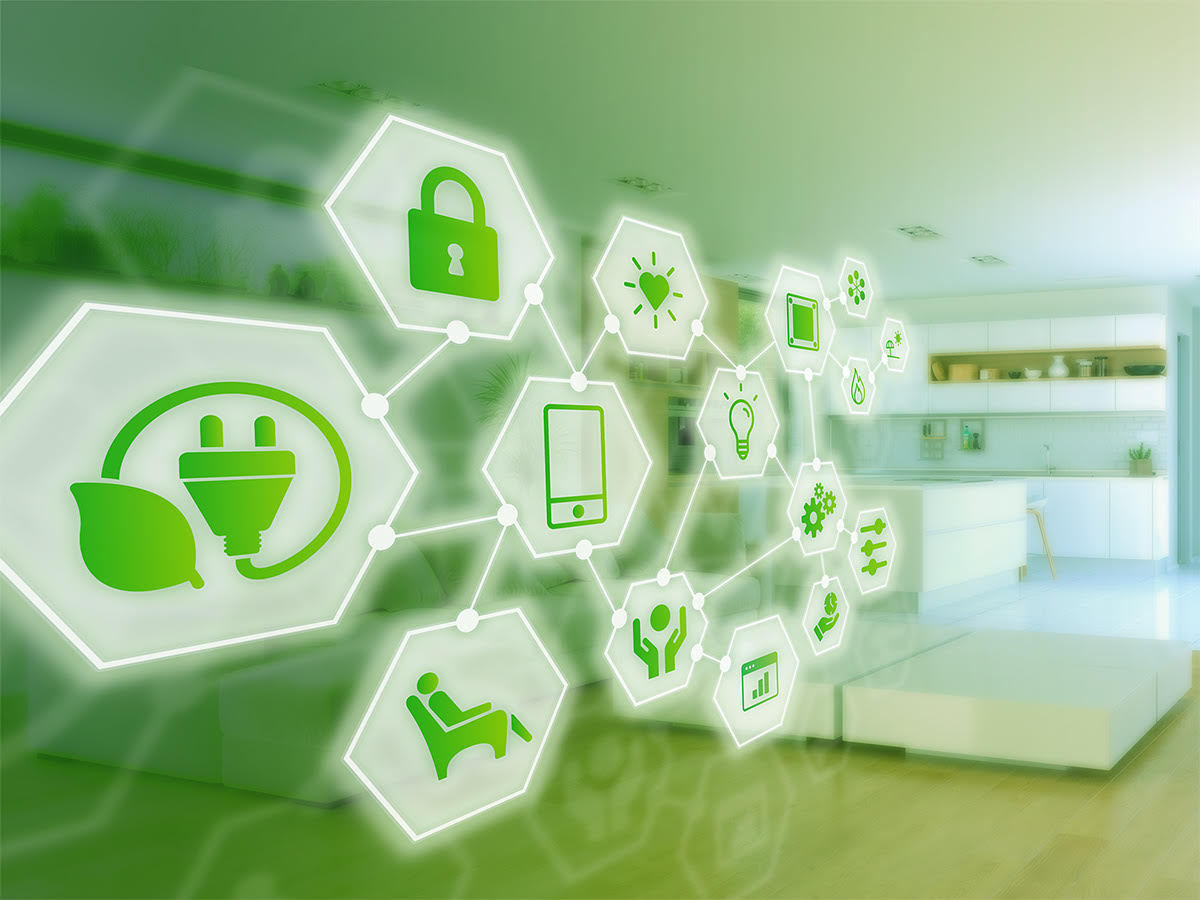 Only a few years ago, when digitalSTROM started its adventure in the home automation field, people were still thinking Smart Home Technology belonged to science fiction movies or insanely expensive houses. A few years later, said technology has made big jumps forward, gradually turning Smart Home into a necessity and an essential part of our lives. At digitalSTROM, we have strong reasons to believe that home automation is already a must-have.
1. Efficiency
With just one pushbutton, via smartphone app, touchscreen or voice control, you can control any home aspect of your home, such as lighting, shading, or heating. Always be in control of your home – no matter where you are.

2. Comfort
It's obvious: no need to get up to switch off the light or lower the shades. You can easily automate such operations or do it from your smartphone while sitting on the sofa or lying in bed.

3. Peace of Mind
Leaving the house? Automatically swith on presence simulation and movement sensors via 'leave' button and your house will look occupied at all times. You can also monitor, windows, lights, heating, ventilation and much more from your Smart Phone. No need to go back and check if you have locked the garage door.

4. Customization
digitalSTROM offers endless ways of customizing different aspects of your house at your fingertips. You can have the shades automatically lowered at dusk and opened at dawn; the lights adjusted to the outdoor lighting; the ventilation adjusted to the outdoor temperature and sunlight. Similarly, you can create scenarios and routines to automatically operate each aspect according to some preset conditions, like time, weather, sunlight or your activities

5. Time-Saving
You can define and program routines to operate different aspects of your house according to your daily activities: Good Morning/ Good Night routines, dinner with friends, or simply reading: life has so much to offer and you want your time to be yours to manage.

6. Energy Inependence & Sustainability
digitalSTORM brings a pragmatic solution to energy consumption. It automatically cuts the unnecessary energy usage, such as the lights of unoccupied rooms. It monitors heating and ventilation in combination with the shading devices. It programs the necessary household activities so that they take place when the energy costs less or, if available, when the PV system generates a surplus. It ensures you save electricity and reduce your carbon footprint.
7. Because it's easy and fun!
If you're looking at ways to smarten up your home, contact us for a free consultation.