Increase your
Auto Consumption
Number ONE
for retrofits and
new constructions
Increase your
Auto Consumption
Number ONE
for retrofits and
new constructions
Save Money thanks to increased Auto Consumption of self-generated Energy
Improve your energy balance by consuming self-generated energy and being less dependent on the energy supplier. This is achieved by integrating your PV system into the digitalSTROM system. As soon as surplus energy is generated, charging stations for electric cars, hot water tanks or other consumers of your choice are automatically activated – without any manual intervention. If a battery is available, the energy can also be automatically stored.
Find out how it works.
All your Advantages at a Glance
Energy Management
As soon as enough self-generated energy is available, the system automatically consumes or stores it, if a battery is available.
Sustainability
Efficient and smart use of self-generated energy, resulting in less dependence on the utility company.
Comfort
Effortless operation via touchscreen interface or smartphone app and automated energy management without manual intervention.
Constant Control
Measurement and real-time visualization of energy production by photovoltaic system or other sustainable power source, as well as your energy consumption.
Compatibility
Connection and central operation of common VDC compatible devices like Bosch, Siemens and V-Zug as well as EV charging stations, wallboxes including garage doors.
Operate your energy sources in the most convenient way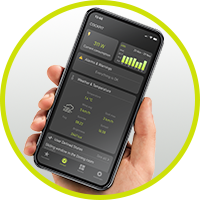 Smartphone App
Touchscreen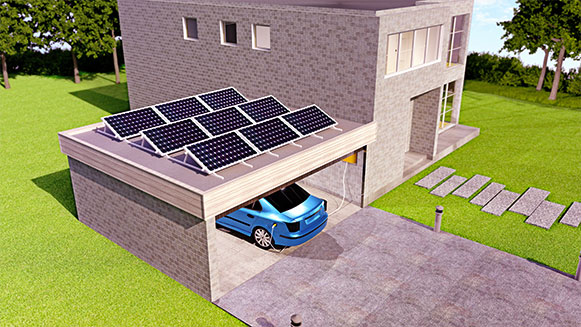 From the roof directly into your electric car
Fully automatically charge your electric car with your self-produced energy, without any manual intervention.
Enjoy a straightforward connection and operation of your charging station and wallbox including the garage doors.
Our customers and partners speak fondly about digitalSTROM
All over the world, countless delighted users are already living in a digitalSTROM equipped Smart Home.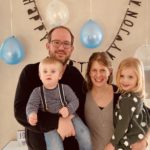 Klossner Family
Bucheggberg, Schweiz
"We have been living in a digitalSTROM Smart Home for 6 years, are super satisfied and would buy it again in a heartbeat. Digitisation can make everyday life easier, more efficient and more pleasant"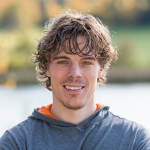 Jonas Hiller
Swiss Ice Hockey Goalkeeper
"I haven't found any other system that offers such good value for money."
Robin Rüegg
Felder & Jetzer AG, Binningen, Switzerland
"We recommend and install digitalSTROM because it allows us to fulfil all our customers' requirements and wishes. The customer can make adjustments himself and has his smart home under control at all times."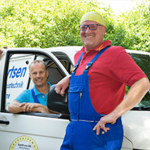 Thomas Roesberg
Managing Director Albersten-Elektro, Hamburg, Germany
"We were impressed by digitalSTROM's performance and easy installation."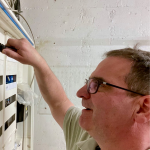 Christoph Tix
Engineer and owner, media@home, Lohmar, Germany
"digitalSTROM is unbeatable for retrofitting in existing objects, since it does not need to install additional cables and it does not have radio waves. The invisible, clean installation is also interesting for new projects. After more than 10 years of experience, I can wholeheartedly recommend this innovative, cost-effective and user-friendly Smart Home solution."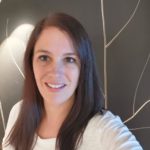 Nina Stählin
Member of Management, Elektro-Stählin AG, Zurich, Switzerland
"We work with digitalSTROM because of the unbeatable cost-performance ratio. Once installed, the client can customise the installation with very little effort and easily adjust her smart home to new needs."
Read our reference examples
The digitalSTROM Smart Home Solution: Your First Choice
Number ONE for retrofits and new constructions
Effortless & quick installation without additional wiring
No radio waves
Possible extension at any time - Modular All-in-One solution
excl. VAT and
Installation
The most convenient way to have the sunlight at your fingertips
From only 246 € | CHF 292 without VAT and installation costs.*
Automated consumption and storage of self-generated energy.
Optimized energy balance for more sustainability.
Less dependence on the utility company.
Real-time measurement and visualization of self-generated energy by means of photovoltaic system or other alternative power sources as well as your energy consumption.
Easy operation via smartphone app or touschscren interface, anytime and from anywhere.
Connection and operation of common VDC compatible devices such as Bosch, Siemens and V-Zug as well as EV charging stations and wallboxes including garage doors.
Easy installation, consisting of a simple software update and the availability of an additional component, namely the digitalSTROM Meter (dSM).
*Depending on the project type, you may need up to three dSMs. If you do not yet possess a digitalSTROM system, the final installation price will be higher as additional components might be needed.
These features might also be interesting for you