We are creating
a whole new Level of Living Quality
Number ONE
for retrofits and
new constructions
We are creating
a whole new Level of Living Quality
Number ONE
for retrofits and
new constructions
This is digitalSTROM
More comfort, better living, added security and increased sustainability for your home
The vision of digitalSTROM is to reduce energy consumption, energy costs and the ecological footprint of households, while increasing living comfort and safety. The all-in-one Smart Home System of digitalSTROM uses the existing powerline to communicate and can therefore be easily installed, without structural measures and additional cables. Thanks to its modularity it can be expanded at any time making it ideal for renovations and new buildings alike.
We give you complete control over your home
digitalSTROM gives you control over all home technical aspects, from lighting, shading devices, heating and air conditioning as well as security to the measurement and optimization of electricity usage, humidity levels or energy consumption. You can operate, automate, individualize and interconnect every single living aspect of your home by the means of smart pushbuttons, smartphone app, touchscreen interface or voice control protocol. Anytime and from anywhere. Moreover, the digitalSTROM Smart Home system, thanks to the flexibility, modularity and scalability of its design, allows for the implementation of later extentions, at any time.
With headquarters in Schlieren, Switzerland, the 2004-founded company operates throughout all Europe.
17 Years of Experience
30'000 Projects
700'000 installed Modules
15+ Countries
Our customers and partners speak fondly about digitalSTROM and its solutions
All over the world, countless delighted users are already living in a digitalSTROM equipped Smart Home.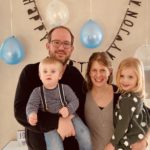 Klossner Family
Bucheggberg, Schweiz
"We have been living in a digitalSTROM Smart Home for 6 years, are super satisfied and would buy it again in a heartbeat. Digitisation can make everyday life easier, more efficient and more pleasant"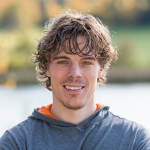 Jonas Hiller
Swiss Ice Hockey Goalkeeper
"I haven't found any other system that offers such good value for money."
Robin Rüegg
Felder & Jetzer AG, Binningen, Switzerland
"We recommend and install digitalSTROM because it allows us to fulfil all our customers' requirements and wishes. The customer can make adjustments himself and has his smart home under control at all times."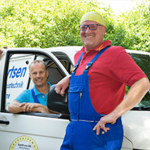 Thomas Roesberg
Managing Director Albersten-Elektro, Hamburg, Germany
"We were impressed by digitalSTROM's performance and easy installation."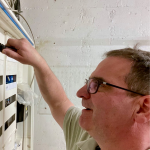 Christoph Tix
Engineer and owner, media@home, Lohmar, Germany
"digitalSTROM is unbeatable for retrofitting in existing objects, since it does not need to install additional cables and it does not have radio waves. The invisible, clean installation is also interesting for new projects. After more than 10 years of experience, I can wholeheartedly recommend this innovative, cost-effective and user-friendly Smart Home solution."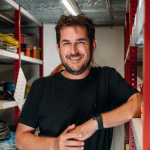 Daniel Hodel
Electrical contractor, D.Hodel Elektro AG, Landquart, Switzerland
"We install digitalSTROM because it is flexible and open, both in old and new buildings. Ideal for lighting, shades, heating, audio, etc. Moreover, the contractor can also take over later adjustments and complete any retrofit in stages."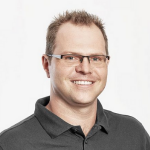 Pascal Buri
Partner, Lüscher + Partner AG, Oftringen, Switzerland
"digitalSTROM is so flexible that it can be used almost anywhere. With a short training and some interest, getting started with the system is no problem. In addition, the needs of our customers can be optimally covered and the system is easily extendable. This allows us to have a long customer relationship, which can continue to grow."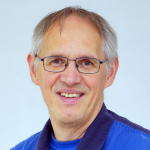 Volker Kaiser
Electrician, Halle, Westphalia, Germany
"I am fascinated by the simple operation and programming, despite the complex possibilities. digitalSTROM is suitable for all age groups, because you can set it up like a standard installation, but at the same time use the smart added value."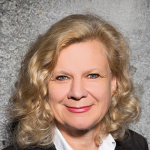 Angelika Zimmer
Managing Director AHZ Engineering GmbH, Heusenstamm, Germany
"digitalSTROM can be installed in new and existing constructions without major efforts and can be expanded at any time. Since the current electrical distribution grid serves as transmission path for the signal, functions that save energy, provide comfort, and ensure safety are reliably and quickly implemented."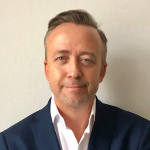 Jochen Strucksberg
Managing Director House Intelligence GmbH, Erkrath, Germany
"We have been successfully working with digitalSTROM for many years in new as well as existing buildings. Whether lighting, shutters, heating, security, access, multimedia, or video intercom- you can integrate and connect everything via the power line, and/or via remote control and/or via IP interface."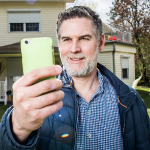 Sven Oswald
German TV and radio host
"The modular structure of digitalSTROM allows a step-by-step extension - depending on your needs and financial situation."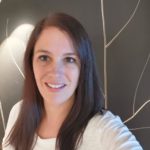 Nina Stähli
Member of Management, Elektro-Stählin AG, Zurich, Switzerland
"We work with digitalSTROM because the cost-performance ratio is unbeatable. Once installed, the customer can customise the installation with very little effort and easily adjust her smart home to new needs."
Innovative Technology for Amazing Results
Our All-in-One Smart Home solution digitalizes and interconnects the operation of building technology components and devices such as lighting, shading devices, heating and ventilation, household appliances, home electronics as well as alarm and assistance systems.
Ideal for existing Buildings - Unbeatable for Retrofits
The interconnection and automation of devices and building technology components takes place via the existing power line.
The digitalSTROM clamps (see picture) are at the heart of our Smart Home technology. They allow the digitalization and the interconnection of common analogue devices such as lights, shading devices, thermostats and pushbuttons via the existing power line. The installation is hence very straightforward and quick, since it does not require any new wiring or any structural changes. Our system can thusly transform any project, whether an existing or a new construction, into a smart home in no time at all. Absolutely unbeatable in the market!
The technology of digitalSTROM is fundamentally different from other smart home providers that work with wireless technology or with additional wiring. For digitalSTROM customers, this has the advantage that no additional radio waves are created and the Smart Home system can be expanded to other aspects of the house at any time. You can find more information about our technology here.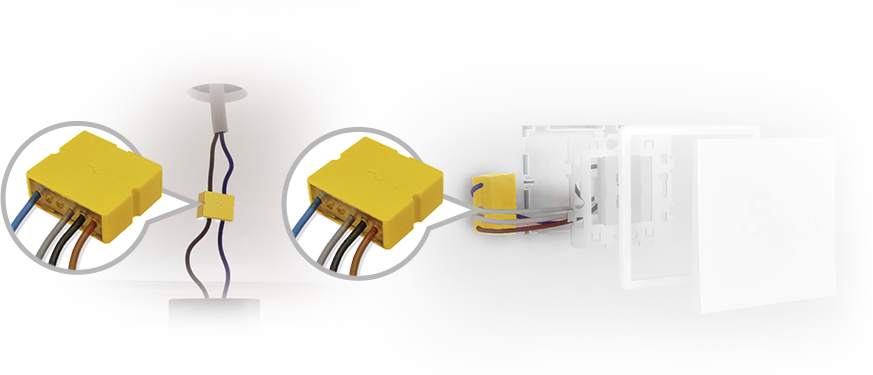 Example: Interconnecting lighting units by means of smart clamps.
Operate your home aspects in the smartest and most convenient way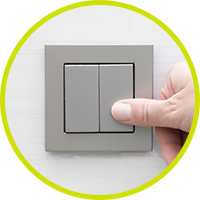 Pushbutton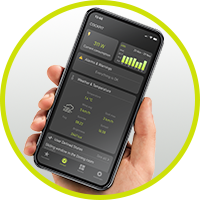 Smartphone App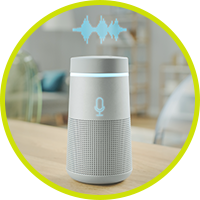 Voice Control
Touchscreen
The digitalSTROM Smart Home Solution: Your First Choice
Number ONE for retrofits and new constructions
Effortless & quick installation without additional wiring
No radio waves
Possible extension at any time - Modular All-in-One solution
Intelligent Control and Automation for your Home
Lighting
Shading
Heating
Climate
Entry access
Alarm
Motion detector
Ventilation
Energy Monitoring
Weather station
Intelligent pushbuttons
Panic button
Smoke detector
Presence simulation
Audio & Multimedia
Ambient Assisted Living
Remote Access
Kitchen & Home Appliances
How to install a digitalSTROM system?
Although the digitalSTROM Smart Home system can be effortlessly and quickly integrated into your current or new building, expert knowledge is needed when it comes to its actual installation. Our certified installation partners are certainly your best contacts for your project and they will be happy to advise you without any purchase obligation. Moreover, many partners also have built complete showrooms where you can experience up close how digitalSTROM solutions function in real life. Here you can find the digitalSTROM installation partner closest to you.