We are creating
a whole new Level of Living Quality
Number ONE
for retrofits and
new constructions
We are creating
a whole new Level of Living Quality
Number ONE
for retrofits and
new constructions
This is digitalSTROM
More comfort, better living, added security and increased sustainability for your home
The vision of digitalSTROM is to reduce energy consumption, energy costs and the ecological footprint of households, while increasing living comfort and safety. The all-in-one Smart Home System of digitalSTROM uses the existing powerline to communicate and can therefore be easily installed, without structural measures and additional cables. Thanks to its modularity it can be expanded at any time making it ideal for renovations and new buildings alike.
We give you complete control over your home
digitalSTROM gives you control over all home technical aspects, from lighting, shading devices, heating and air conditioning as well as security to the measurement and optimization of electricity usage, humidity levels or energy consumption. You can operate, automate, individualize and interconnect every single living aspect of your home by the means of smart pushbuttons, smartphone app, touchscreen interface or voice control protocol. Anytime and from anywhere. Moreover, the digitalSTROM Smart Home system, thanks to the flexibility, modularity and scalability of its design, allows for the implementation of later extentions, at any time.
With headquarters in Schlieren, Switzerland, the 2004-founded company operates throughout all Europe.
17 Years of Experience
30'000 Projects
700'000 installed Modules
15+ Countries
Innovative Technology for Amazing Results
Our All-in-One Smart Home solution digitalizes and interconnects the operation of building technology components and devices such as lighting, shading devices, heating and ventilation, household appliances, home electronics as well as alarm and assistance systems.
Ideal for existing Buildings - Unbeatable for Retrofits
The interconnection and automation of devices and building technology components takes place via the existing power line.
The digitalSTROM clamps (see picture) are at the heart of our Smart Home technology. They allow the digitalization and the interconnection of common analogue devices such as lights, shading devices, thermostats and pushbuttons via the existing power line. The installation is hence very straightforward and quick, since it does not require any new wiring or any structural changes. Our system can thusly transform any project, whether an existing or a new construction, into a smart home in no time at all. Absolutely unbeatable in the market!
The technology of digitalSTROM is fundamentally different from other smart home providers that work with wireless technology or with additional wiring. For digitalSTROM customers, this has the advantage that no additional radio waves are created and the Smart Home system can be expanded to other aspects of the house at any time. You can find more information about our technology here.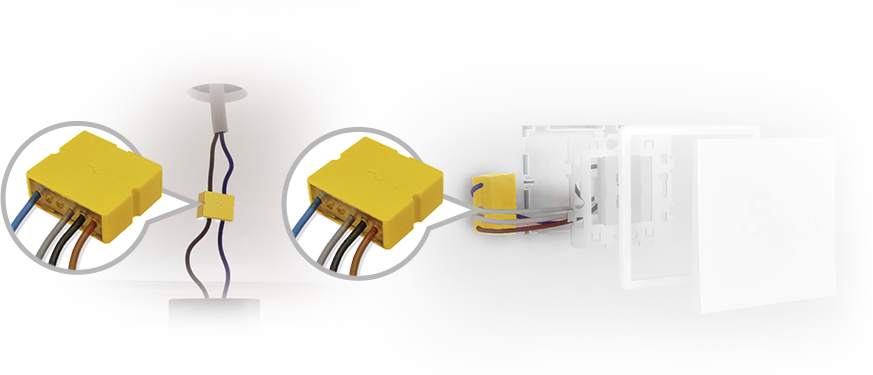 Example: Interconnecting lighting units by means of smart clamps.
Operate your home aspects in the smartest and most convenient way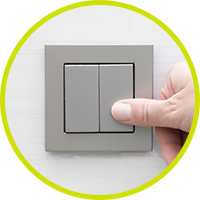 Pushbutton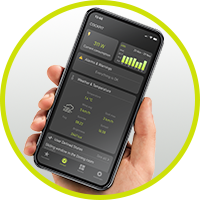 Smartphone App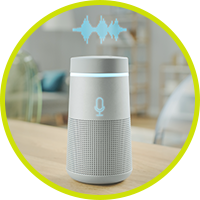 Voice Control
Touchscreen
The digitalSTROM Smart Home Solution: Your First Choice
Number ONE for retrofits and new constructions
Effortless & quick installation without additional wiring
No radio waves
Possible extension at any time - Modular All-in-One solution
Intelligent Control and Automation for your Home
Lighting
Shading
Heating
Climate
Entry access
Alarm
Motion detector
Ventilation
Energy Monitoring
Weather station
Intelligent pushbuttons
Panic button
Smoke detector
Presence simulation
Audio & Multimedia
Ambient Assisted Living
Remote Access
Kitchen & Home Appliances
How to install a digitalSTROM system?
Although the digitalSTROM Smart Home system can be effortlessly and quickly integrated into your current or new building, expert knowledge is needed when it comes to its actual installation. Our certified installation partners are certainly your best contacts for your project and they will be happy to advise you without any purchase obligation. Moreover, many partners also have built complete showrooms where you can experience up close how digitalSTROM solutions function in real life. Here you can find the digitalSTROM installation partner closest to you.
We have achieved a lot - and see a lot more achievements ahead of us in the future
Learn more about the exciting history of digitalSTROM, since its foundation in 2004.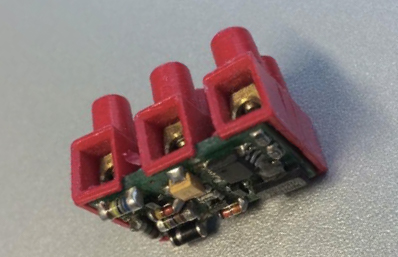 2004
Foundation
In autumn 2004, Aizo AG, (parent company of digitalSTROM) was founded by Wilfried Beck and a small team supporting him. The vision was clear: digitalSTROM will become the coming worldwide standard for digital power. Beck is considered a pioneer in the field of PC-based industrial electronics. Already in 2001, he pursued approaches towards home automation with his company Beck24.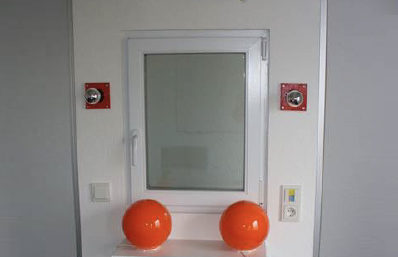 2006
Investors recognize the digitalSTROM's potential
With Balz Halter, who later became Chairman of the Board of Directors, Aizo gains an investor who is convinced of the success of digitalSTROM's visionary idea. The first demo houses are built in Switzerland and Germany and the ETH Zurich opens a research laboratory for digitalSTROM. The development work continues and the engineering team grows.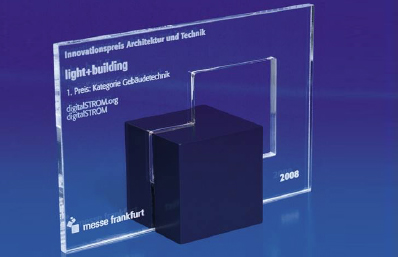 2008
Award at the Light & Building and other media activities
At the Light & Building 2008 trade fair, digitalSTROM is awarded the Architecture and Technology Innovation Prize (1st prize in the Building Technology category). Increased media activities take place in preparation for market entry, including the TV report "ARD Ratgeber Bauen + Wohnen".
2010
Preparations for market launch
Preparations for the upcoming market entry are in full swing. For the first time, digitalSTROM will be presented to the public at the world's leading trade fair for lighting and building technology "Light + Building" in Frankfurt. Numerous pilot installations provide important findings for further product optimization.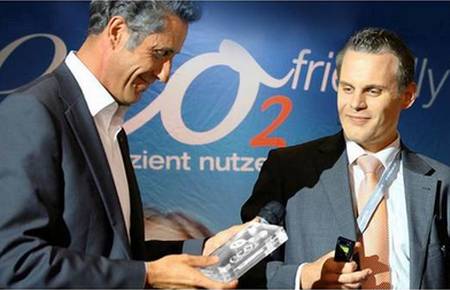 2011
Successful market entry
The official market launch takes place in April. The first training courses for electricians take place, the level of awareness is increased through a communication offensive, and since the beginning of 2012, Germany's smartest church has been located in Bergenhusen, thanks to digitalSTROM. In addition, digitalSTROM wins the first "eco2friendly Award" in Switzerland.
2013
Winning more awards
digitalSTROM is awarded the "Media Prize for Innovation 2013" and wins the "Swiss Leader Award". The company is also involved in sports sponsorship. The system is expanded with voice control, sensor technology and the Hagelwarner app as well as integration of SONOS and Philips Hue, among others.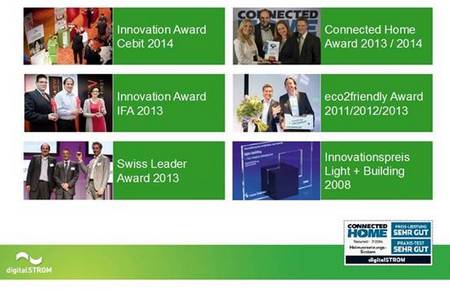 2014
Connection with the cloud and expansion
digitalSTROM launches its own cloud solution and connects the smart home with the cloud for the first time. The system is expanded with product components and applications such as heating control and various projects emerge as winners of the "Smart Home Deutschland Award". Expansion into the Netherlands takes place at the beginning of 2015.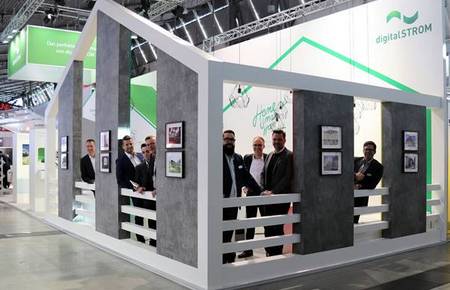 2016
Best Consumer Product in the "Smart Home" category
digitalSTROM wins the "Future Digital Award 2016" from Juniper Research for the best consumer product in the "Smart Home" area and is once again present at the world's leading trade fair for lighting and building technology "Light + Building" in Frankfurt. Internationalization is progressing, with market entries in further European countries and realization of various major international projects. The first applications are based on machine learning.
Merger with ONE Smart Control
digitalSTROM merges with the Belgian company ONE Smart Control. From now on, the motto is: "On the way to becoming Europe's leading provider in the smart home sector with powerline technology." The next generation of the digitalSTROM Powerline chip is coming into use.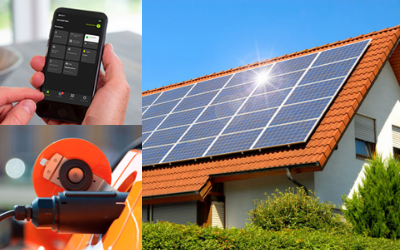 2020/2021
More innovations and investments
digitalSTROM is investing heavily in new innovations such as dS Energy, which will automate the consumption and storage of self-generated energy, thus optimizing energy consumption. In addition, the launch for a solution in the area of access control is being prepared. Sales and marketing as well as customer support are being greatly expanded. The new website and our new Partner Excellence Program went live in July 2021.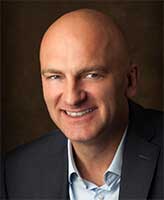 2021
New main shareholder for a strong future
Peter Lambrechts is the new Executive Chairman/Chief Executive Officer of digitalSTROM AG. He is also Portfolio Manager of Beukenwoud NV, the current main shareholder of digitalSTROM AG, which aims to make digitalSTROM the leading smart home provider in Europe.