Become part of our Team!
Revolutionise Living with us!
Become part of our Team!
Revolutionise Living with us!
Our Talents are the Heart of digitalSTROM
Only with a strong team can we achieve our goal of revolutionizing living and making life in our own four walls more comfortable, safer and more energy-efficient for people.
That's why we're looking for you! Are you creative, innovative and do you sometimes question things? Would you like to revolutionize living with us and do you feel addressed by the term "can-do attitude"? Then become part of our team.
Current Job Offers
Here you can find our current Job Offers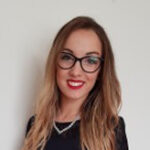 How does the Recruitment Process at digitalSTROM work?
Send us your application via our candidate portal.
So we can view and check your documents.
Information
We invite you to visit our website and learn more about our solutions and our company. Maybe we are looking for you.
Analysis
Our recruitment team will analyse your documents in detail and contact you as soon as possible.
First Interview
If the assessment is positive, we will be happy to invite you to our offices for an interview. This can also take place online.
Welcome
We would be happy to welcome you soon as part of our team.
Application
If you think we're a good match and you'd like to revolutionise living with us, we'd love to receive your online application.
Telephone Interview
Depending on the type of position and the application documents received, we will organise a telephone interview to get to know each other better.
Second Job Interview/Taster Day
If we still like each other, we will organise a second interview or a taster day to get to know each other even better and discuss further action.