Condominium in Wolfsburg, Germany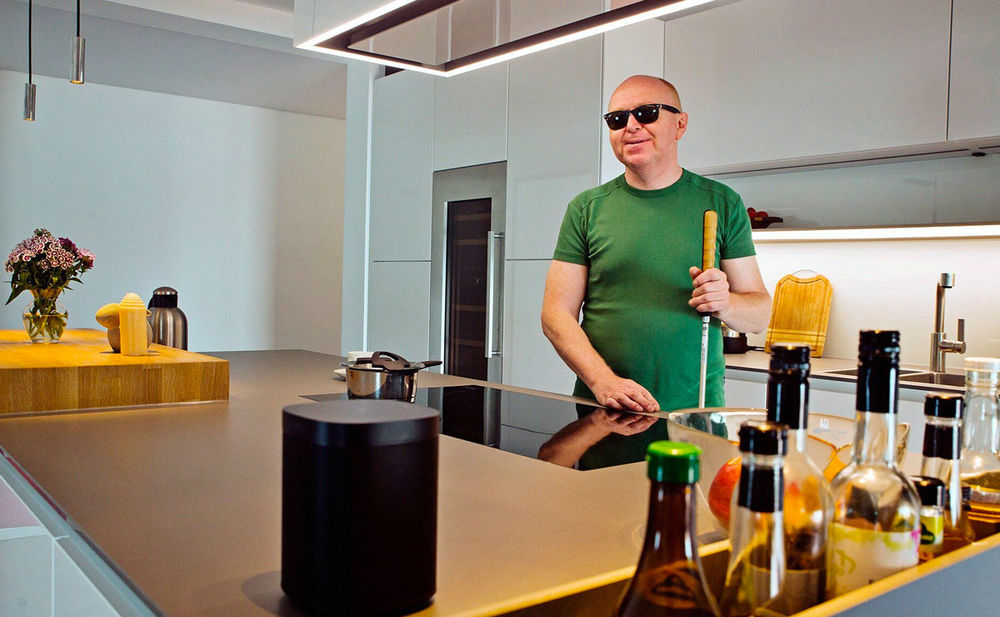 The resident of this impressive property is 47 years old, has an executive job in a large bank and is married. He has a cheerful and outgoing personality and enjoys being around people. He has been blind for over 10 years.
After extensive research and consultation with his electrician, he finally decided on digitalSTROM: "A system that is compatible with most of our household appliances and that can be easily controlled by voice command," says the owner. Because it is precisely the voice control that makes everyday life so much easier for him. No matter if it's preparing his favorite coffee with the connected coffee machine, switching on the designer lamps or controlling the shutters: everything works conveniently with a simple voice command.